Top Russian Award 2021
31.12.2021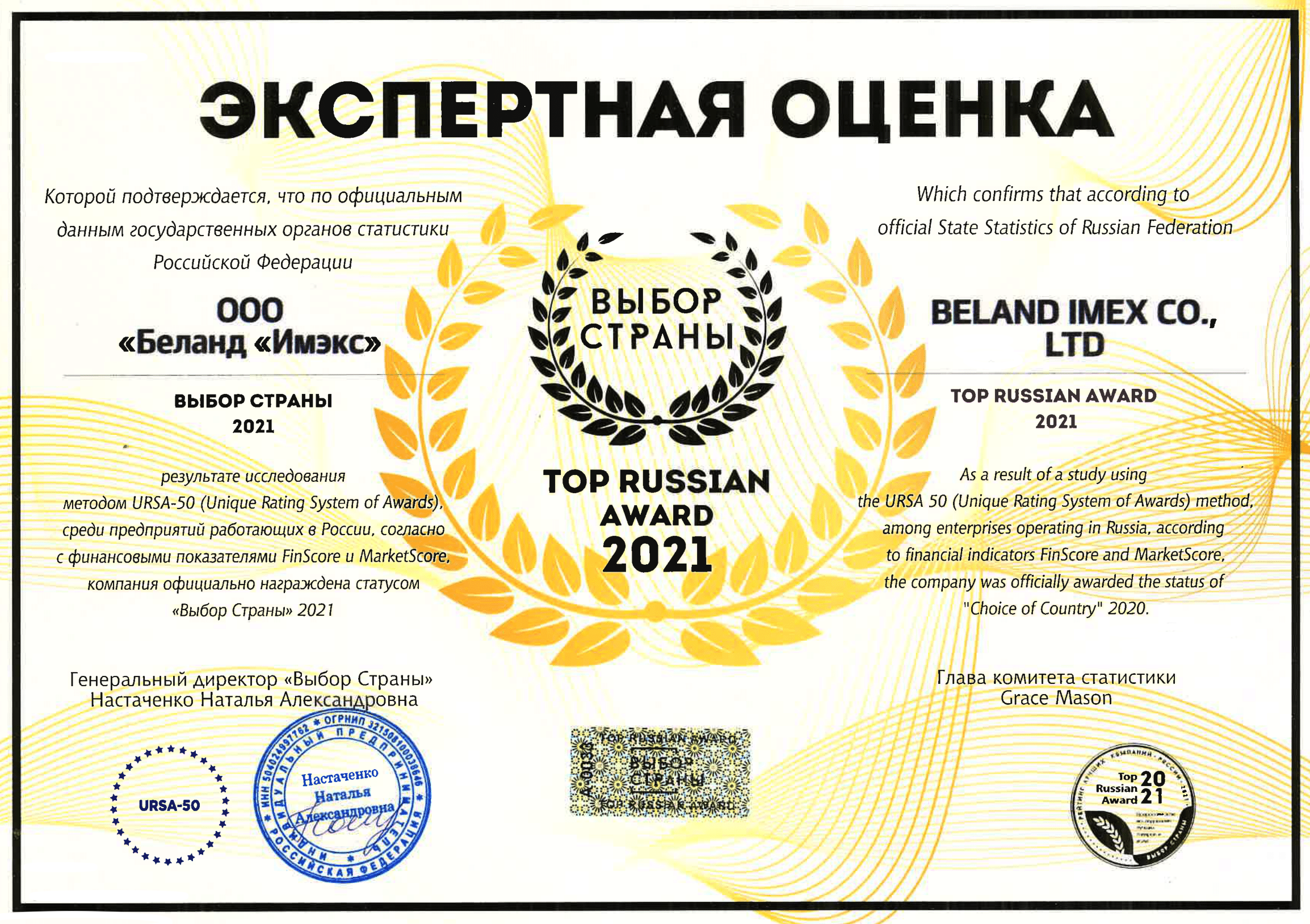 The "Choice of the Country" is an all–Russian independent award demonstrating the status and badge of distinction, which is awarded annually to one of the best organizations in each of the branches of human activity.
The selection of companies potentially having the opportunity to receive an award is carried out on the basis of a specially developed URSA-50 methodology that takes into account the efficiency of economic activity (FinScore) and the chosen market strategy (MarketScore). The described methodology makes it possible to give an objective assessment, analyze and compare both the financial results for the reporting period, available according to the laws of the Russian Federation, and the "market power" of the enterprise.
Thus, the "Choice of the Country" award indicates that in a particular year a certain firm became the best in its industry in comparison with its competitors.
At the end of 2021, LLC Beland Imex was awarded the "Choice of the Country" and received the main award, as well as an expert conclusion supported by signatures of commission members confirming the right of the company to have the status of "Choice of the Country".
In addition, the general director of Beland Imex, A. E. Beloshitsky, was awarded the status-the title of "Golden Hands", traditionally awarded to the first person of the enterprise.
"We are very proud that we were able to win the trust of consumers, as a result of which we received the "Choice of the Country" award. It is important for us not to stop there, to develop and improve the quality of our products, while continuing to meet the needs of customers."
With respect, the General director of LLC "Beland", A. E. Beloshitsky