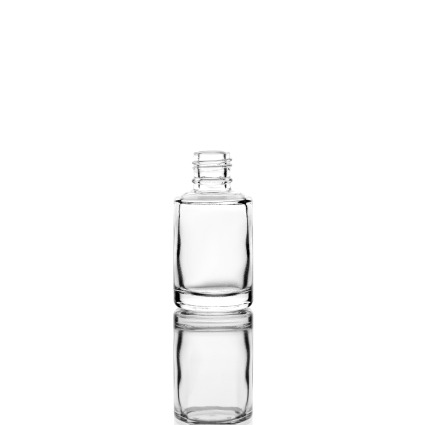 Nail polish flacon
Color solutions
Scope of application
Designed to store various cosmetics
Send a request
Description
A varnish flacon is a container with a screw throat, made of cast glass and designed to store various cosmetics, such as varnishes, gel varnishes, bases, tops, oils, etc.
The product may be painted or decorated with a pattern, inscription or logo. The bottle is equipped with a cap with a brush, ball applicator or stopper.
The application brush can be inserted either directly into the lid or into the inner lid, which is covered from above with an external removable cap of any shape, not necessarily tied to the geometry of the bottle. The brush can have a different size, shape (straight/oval), type and density of pile (natural/artificial, hard/soft).
In order to avoid crystallization of the internal contents of the bottle by sunlight and ultraviolet radiation, the container can be covered with special paint with full coating with special components and coloring varnishes to protect the internal contents of the bottle.
Characteristics
| | |
| --- | --- |
| Packaging type | Corrugated board |
| Quantity in the package, pcs | 360 |
| Volume, mL | 12,5 |
| Material of manufacture | Glass |