RosUpack about us
01.06.2022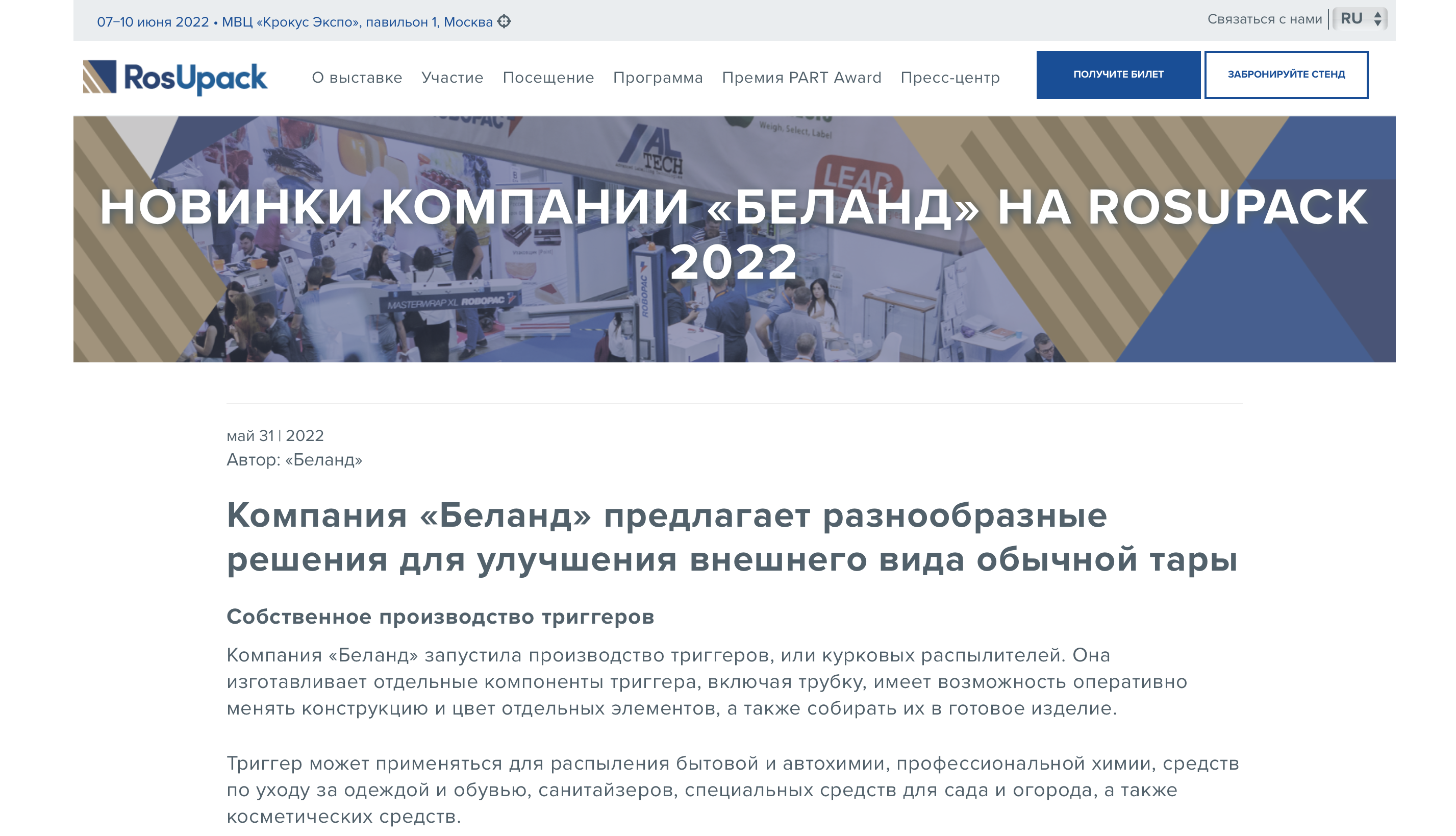 On the eve of the RosUpack 2022 exhibition, we have written several articles on the novelties of our company's product range.
On the RosUpack website, in the section "Exhibition News – Participants' News", you can read two news about the goods produced by our company. In the articles we talked about our NEW PRODUCT - triggers of our own production, as well as about the possibilities of decorating glass packaging in various ways.
The full text of the articles can be found on the RosUpack website by clicking on the link.
Sincerely, LLC "Beland"